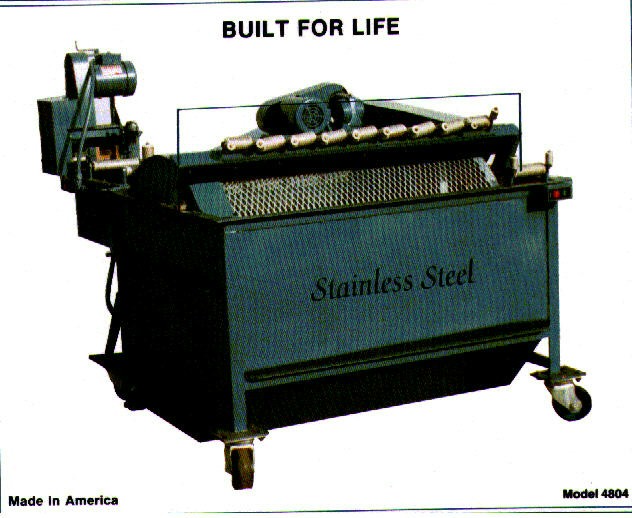 Built for life made in U.S.A.
<![if !supportEmptyParas]>
DABsco coolers are simple to install, requiring only 120-volt electrical service, water supply, and drain. Learning to operate the cooler takes a few minutes and becomes very routine after a short time. The DABsco cooler is a simple mechanical machine and can be maintained by in house maintenance personnel.
<![if !supportEmptyParas]><![endif]>
Advanced Design Superior Quality
Designed to efficiently cool and apply an anti-stick coating to a wide range of strip rubber compounds as it is produced from mill, extruder, injection molding and similar operations.
Economical DABsco Coolers are inexpensive and are easily installed in one day. The coolers are compact and can effect substantial savings in labor, energy and product loss while providing virtually maintenance free service for years
High Quality Components and materials such as stainless steel, Aluminum hot dip galvanize, delrin, pvc, nylon and other corrosion and rust resistant materials are incorporated with superior workmanship and design in the manufacture of DABsco coolers resulting in a very high standard of quality, performance, versatility, value and durability.
<![if !supportEmptyParas]> <![endif]>
<![if !supportEmptyParas]><![endif]>